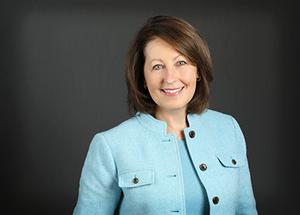 Executive Vice President &
Head of Private Client Group
Beth joined Oak Ridge Financial in September 2018 as Executive Vice President, Head of Private Client Group.
Beth has been in the financial services industry since 1983 working in a variety of financial advisory and leadership roles. Prior to joining Oak Ridge, Beth served as Market Executive for U.S. Trust. Previously, Beth served as President of Anchor Investments and Trust as well as Executive Director/Complex Manager for UBS.
Beth is active in several non-profit organizations including Jeremiah Program, the Science Museum of Minnesota, Saint Paul Garden Club and also Saint Thomas Academy. Beth and her husband Pete have three children and 1 grandchild. Together, Beth and Pete enjoy gardening, traveling and spending time with family and friends.